Match Striker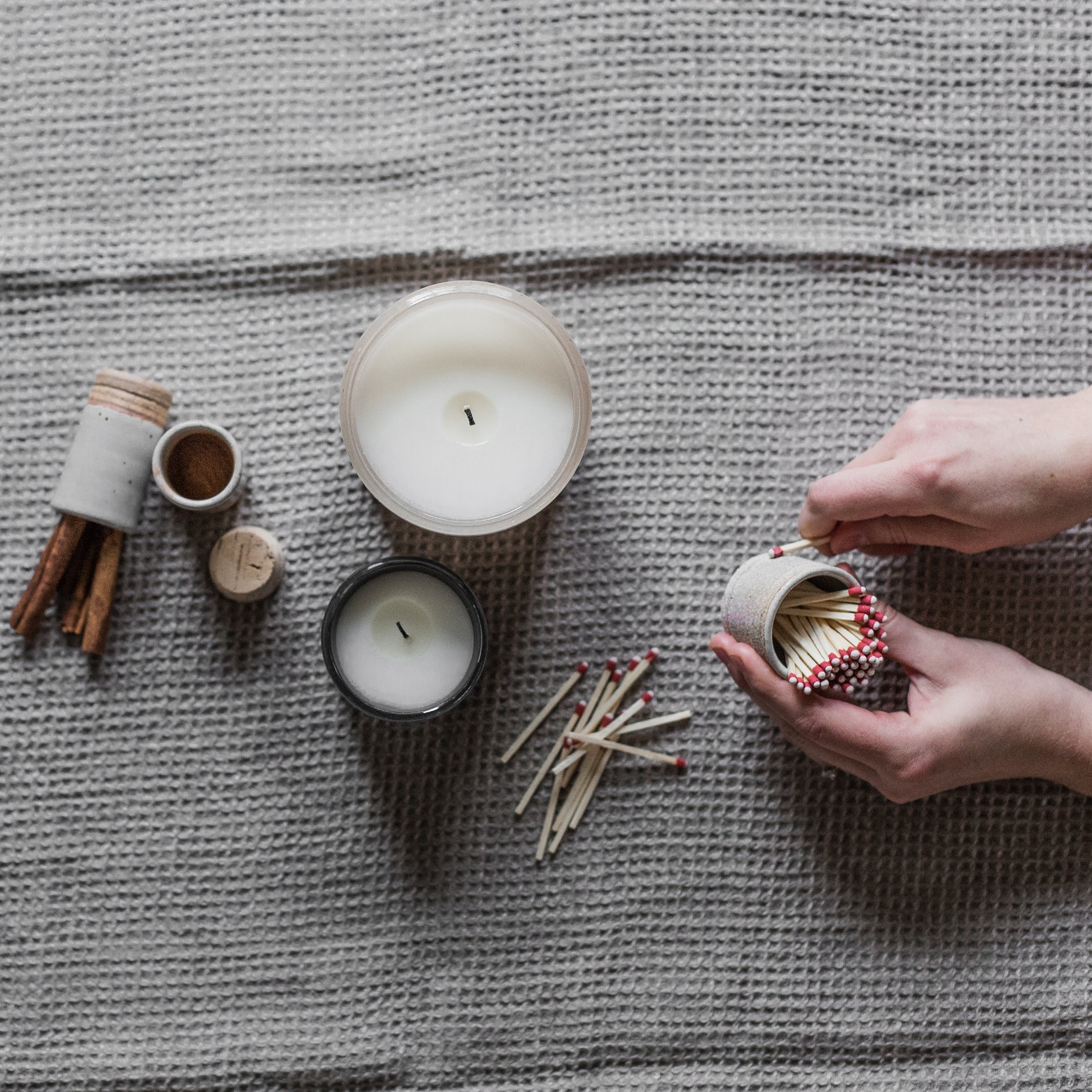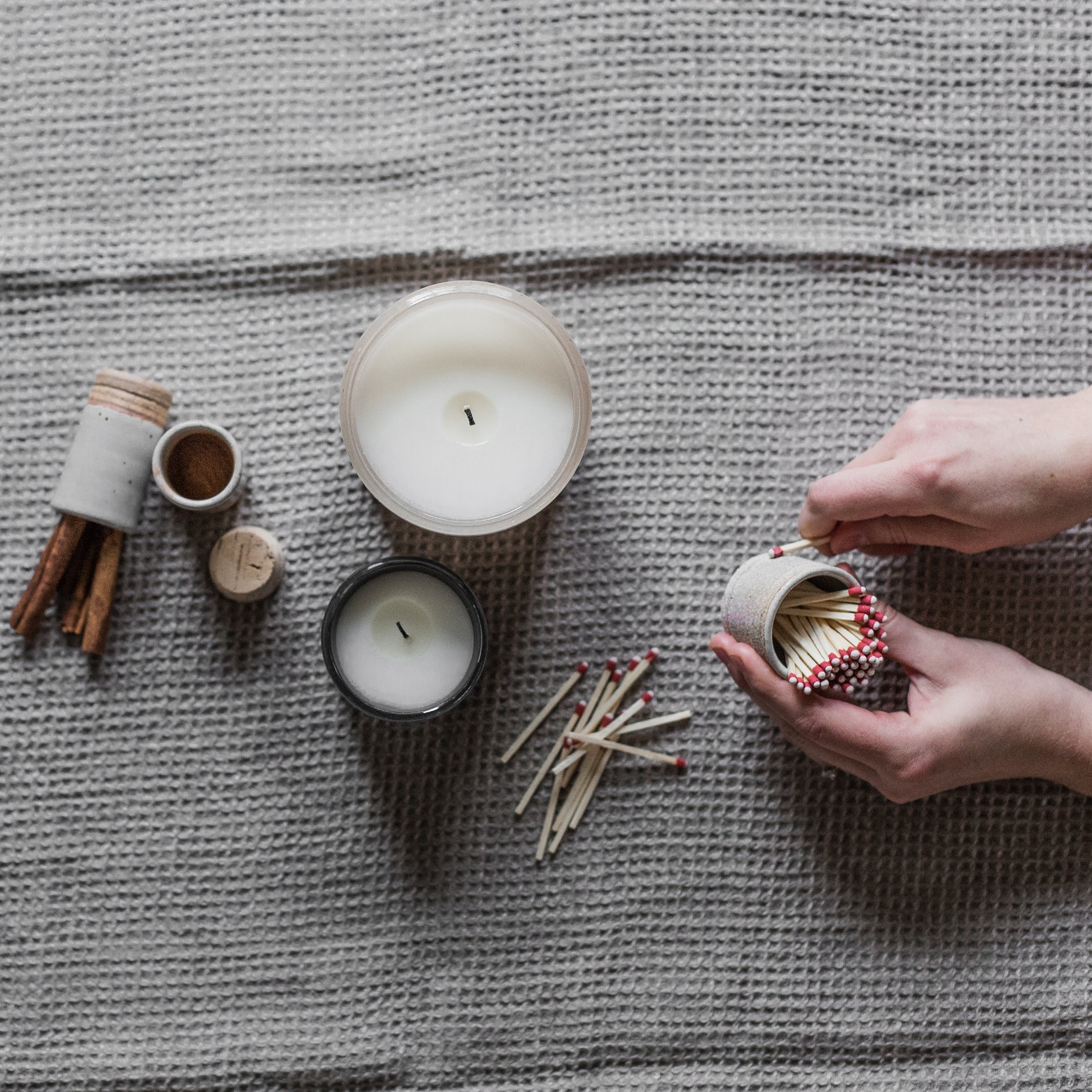 Match Striker
Our best selling item! Small ceramic match striker cup. Simply use the rough clay on the exterior to light strike anywhere matches.
Approximately 1.5" wide by 1.5" tall.
Microwave, dishwasher, & oven safe.
Hand thrown, hand glazed. Expect slight variations in dimensions and color.
Lifestyle photography by Abigail Green and Anna Sundman, respectively
A note about matches: Make sure to use the "strike anywhere" type matches. Conventional matches light with a chemical reaction on contract with the lighting strip. The strike anywhere matches can be used on any rough surface, such as our pottery. "Diamond Strike Anywhere Greenlight Matches" are the most commonly available brand. We've been able to find them in most grocery stores. We would love to be able to include them with our strikers, however there are restrictions on shipping matches.
PLEASE NOTE: Each one of our pieces is made by hand, one at a time. As an artisan business, we do not always have inventory available to ship immediately. If your order is not able to ship within a week, please expect about 3-6 weeks to receive your order.